The workflow of the animaBIRIKI project is an experimental pathway of continuous exchange and dialogue.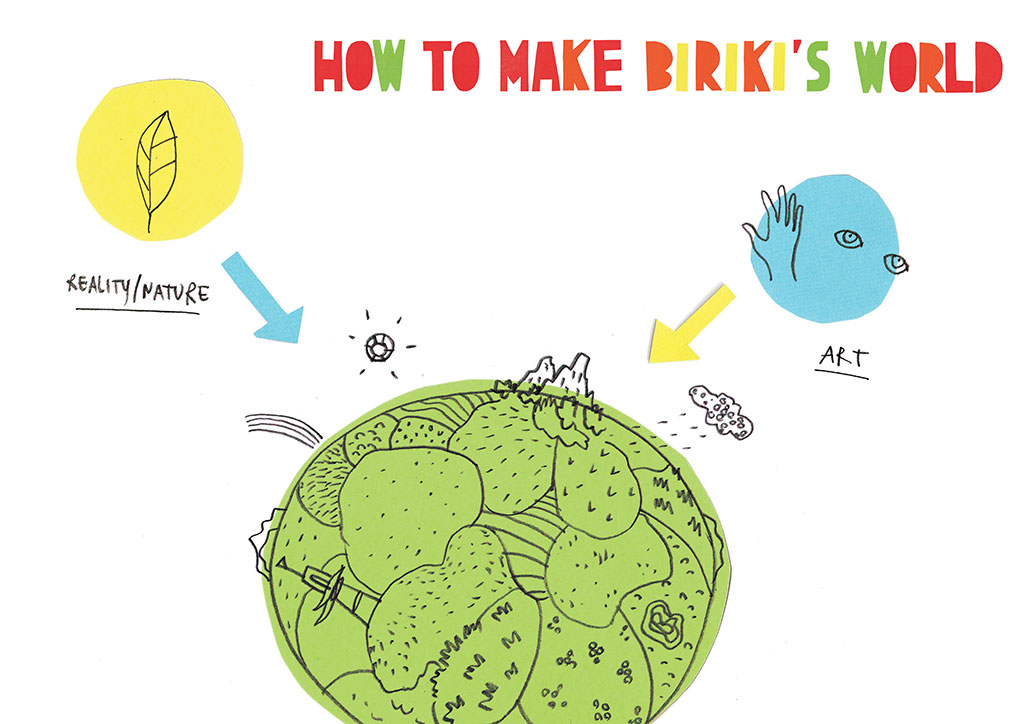 VISIONS FROM NATURE TO DIGITAL
Each element of the animation is drawn from observation of nature as well as artistic and material experimentation. The team worked in analogue and digital formats, blending disciplines and merging know-how.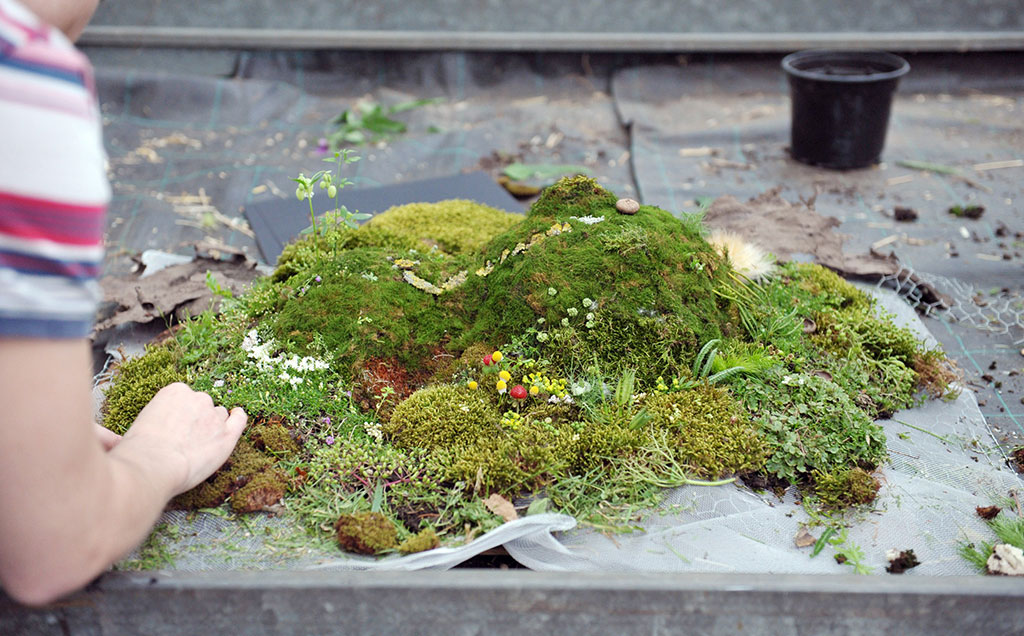 The animaBIRIKI staff is a group of visual experimenters and artists who, starting from the storyboard, work in analogue and digital format, blending together disciplines and mixing up their different know-how.
Sonic and musical experimentation is an essential part of the research.
The sounds in animaBIRIKI are concrete – they are recordings of real objects and elements from the set design to which vocal experimentations are added.
The language used by the characters is an expressive and musical gibberish. Biriki and Meleo's voices take their cue from the sounds of the letters in their names.
For small children, words are sounds, which later become language that must be learned and used. The music, composed for orchestra, is inspired by the rhythm of Biriki's words, written and improvised from his rhythmic variations.
A group of young musicians from the Conservatorio della Svizzera Italiana (Italian-speaking Swiss Conservatory) performed the music, which was recorded at the RSI Studios in Besso, Switzerland.

The visual and sound works have in common similar creative techniques – small glass spheres become immense clouds; and the sound of a tissue held in one's hands becomes the flapping of Biriki's wings.
The harmony felt in the animation is the result of shared sonic and visual experiences.Everything in the world of animaBIRIKI has "its place and its story"..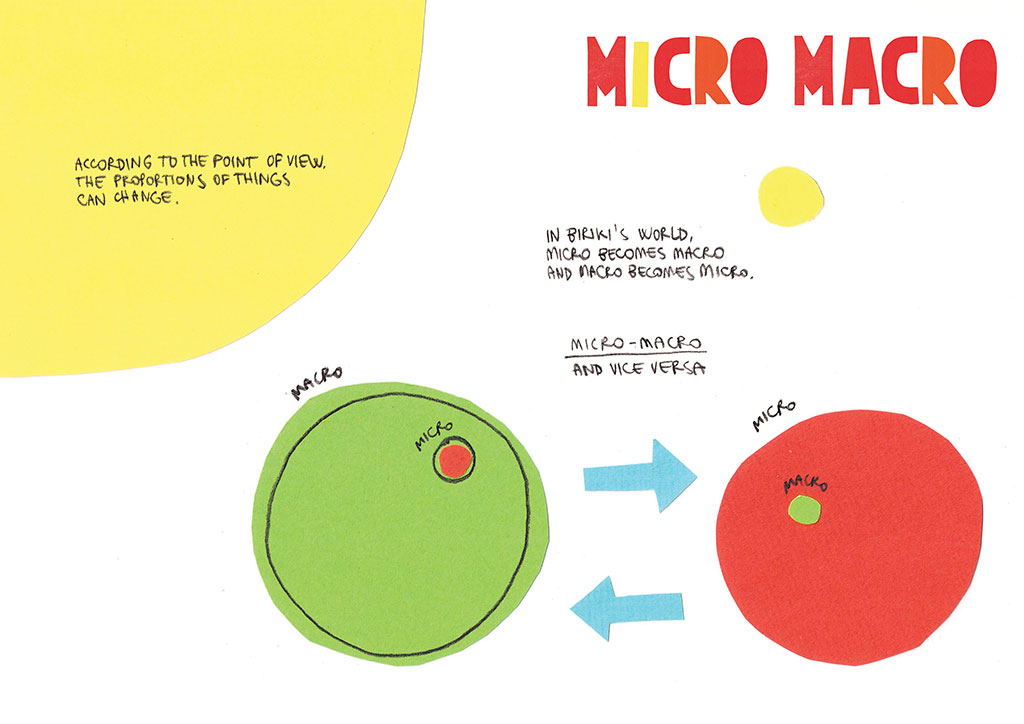 The theme of micro-macro is very important to animaBIRIKI.
Small portions of nature, tiny particles and objects, placed in the context of animation can become enormous elements.
The ability to break Biriki down into simple shapes, allows surprising tricks of scale, just like faint noises can be amplified to create the sonic landscape of the story.
This demonstrates to children how things transform over time. Even the perspectives from which we observe reality determine its proportions – an ant makes you feel big and a mountain makes you feel small.
animaBIRIKI conveys to children respect for and attention to all things smaller and larger.